Spanish and Community regulations establish the possibility of maintaining petroleum products reserves in other EU member states.
In fact, this possibility is promoted in the Directive 2009/119/EC, because it allows reserves to be counted in any member state. In accordance with Spanish law, there must first be a bilateral agreement in place in order to maintain minimum security stocks abroad.  
In the case of other countries maintaining reserves in Spain, the legal limitations and requirements correspond to those established under the regulations of those countries.
Currently Spain has bilateral agreements in place with France, Ireland, Italy and Portugal, and unilateral agreements with Malta and New Zealand.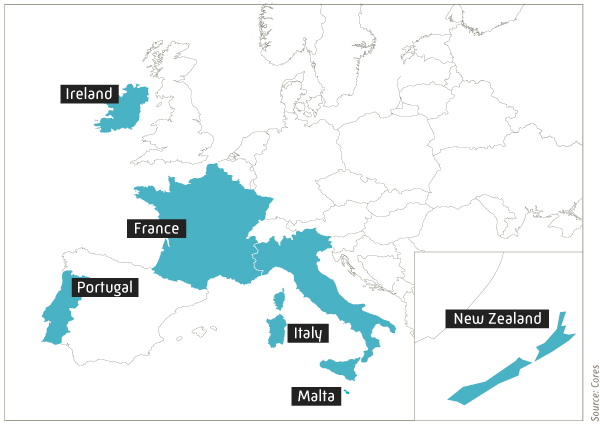 With regard to maintaining other countries' reserves, Spain has a privileged geostrategic location, with access to the main European markets. Moreover, the Spanish logistics system is overall one of the most efficient and flexible in the world, as recognized by the International Energy Agency, due to its broad geographical coverage and the interconnection between the pipeline system and the refineries and storage facilities and ports. 
Additionally, Spanish legislation recognises the right of third parties to have access to oil sector logistics facilities through a negotiated procedure, under non-discriminatory technical and economical conditions. These conditions are supervised through the publication of prices and access conditions by the competent authorities.
Likewise, Spanish regulations establish the possibility of maintaining natural gas reserves in other EU member states provided there is an intergovernmental agreement with that state. Currently, there is no bilateral agreement in this regard.