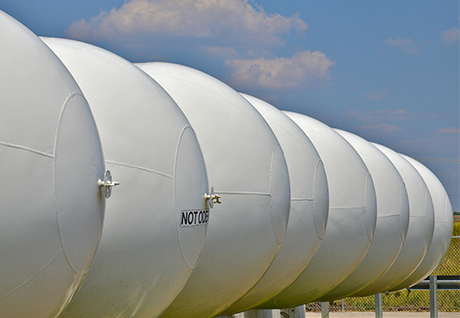 CORES contributes to ensuring security of supply for oil products, LPG and natural gas in Spain. Moreover, it has been a statistical agent in the hydrocarbon sector in Spain since its creation in 1995. In December 2013, CORES was appointed Central Stockholding Entity as defined in Directive 2009/119/EC.
Hydrocarbon stockholding obligations are shared between CORES and the industry. Also, CORES contributes to guaranteeing appropriate diversification in natural gas supplies in Spain, monitoring supplies to ensure that no one country of origin provides natural gas in excess of the percentage established by law. 
CORES is a non-profit Public Law Corporation under the aegis of the Ministry for the Ecological Transition and the Demographic Challenge. Its activity is subject to private law. 
All of CORES' members are obliged to maintain minimum security stocks and financially support CORES' activity in an amount based on their sales in the national market.